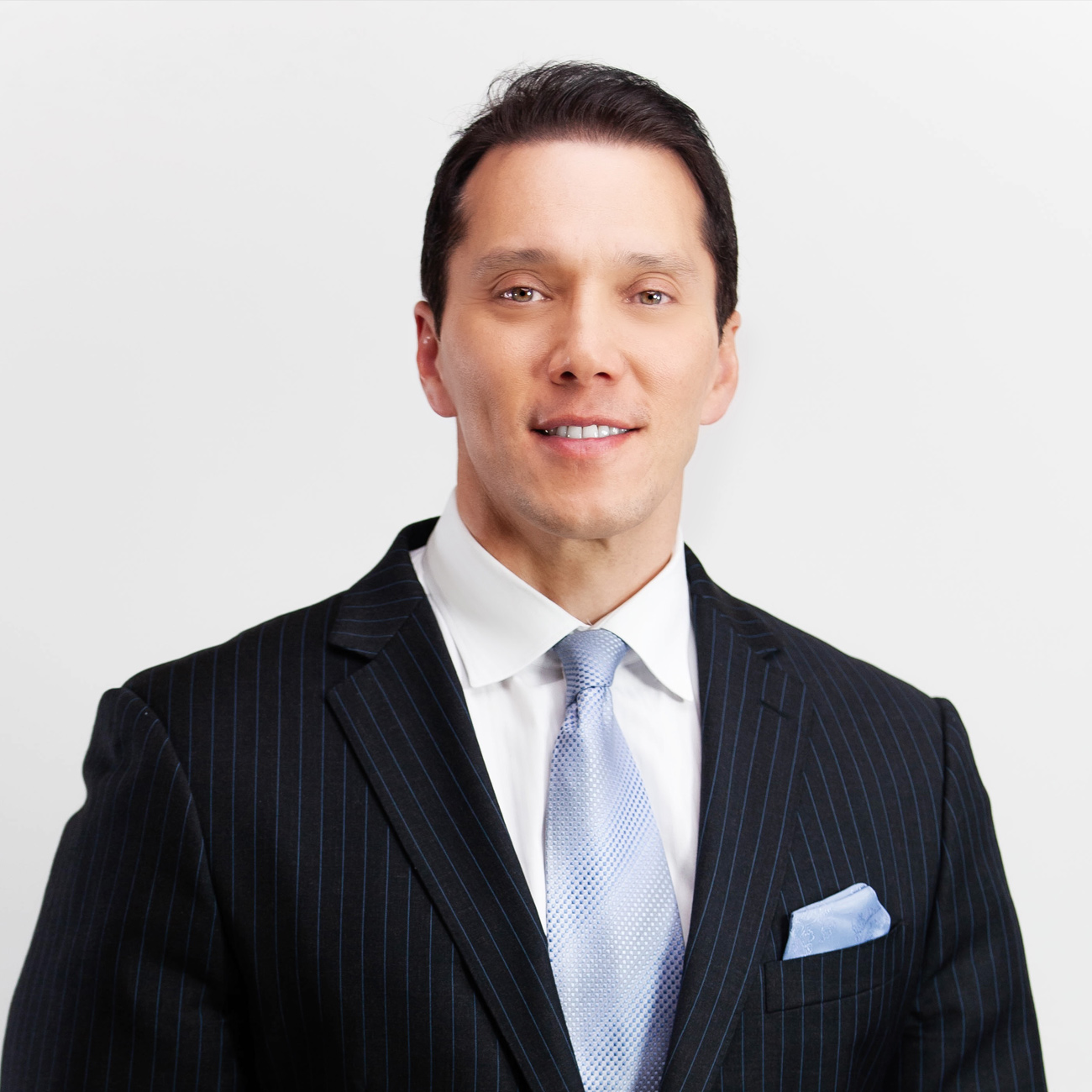 Steven J. Cyr, M.D., F.A.A.O.S.
Mayo Clinic Trained Surgeon
Fellow, American Academy of Orthopaedic Surgeons
Board Certified Orthopaedic Surgeon
Fellowship Trained, Orthopaedic/Neurological Spine Surgery
Cervical, Thoracic, and Lumbar Spine Specialist
Steven J. Cyr, M.D., is a Board Certified Orthopedic Surgeon who received extensive training to specialize in the delicate science of Spine Surgery. Anyone who knows Dr. Cyr well will tell you that he is a man driven for quality and excellence. His high standards can be seen throughout his educational process and career.
He received top honors at Southwest Texas State University by graduating Summa Cum Laude and Valedictorian with a Bachelor of Science in Biology. In addition to rigorous academics, he was also a member of the Bobcat football team during his three years at SWTSU.
Dr. Cyr gained early acceptance into medical school and earned his M.D. from the University of Texas Health Science Center in San Antonio. He then began his service to the United States Air Force with a transitional internship at Wilford Hall Medical Center. He served the air force community as a flight surgeon for two years before beginning residency training in orthopedic surgery at Wilford Hall.
Following residency, Dr. Cyr was honored to be chosen from among the country's top residents as the only fellow for the highly competitive and prestigious combined Orthopaedic and Neurosurgical spine surgery fellowship at the Mayo Clinic in Minnesota. This training program has ranked number one for orthopedic and neurosurgical training programs in America for more than 20 years. Mayo combines these two fields, giving their surgeons an understanding of nerve and spine function unparalleled in most other programs.
Upon completion of his fellowship, Dr. Cyr and his family moved to San Antonio, where he served the military population as the Chief of Air Force Spine Surgery and Spine Surgery Consultant to the Surgeon General of the Air Force and Pentagon. For six years, Dr. Cyr taught orthopedic surgery residents, physician assistant fellows, and medical students at Wilford Hall and The Uniformed Services University for the Health Sciences. He also was deployed twice to Iraq where he served our war-wounded soldiers and civilian casualties of war at the Air Force Theater Hospital in Balad.
He brought innovative techniques to the military and was the first to perform the total disc replacement procedure as well as endoscopic spinal surgery. He specializes in complicated spine conditions and has gained notoriety for successful repairs of failed surgeries on patients from numerous other states and around the world. Dr. Cyr's expertise and skills have earned top recognitions including being named a Texas Super Doctor, America's Top 10 Orthopaedic surgeons, and Castle Connelly Top Spine Surgeon multiple years. His patient testimonials are proof of his compassion, superior care, and his drive for excellence and quality. His training and character keep him at the leading edge with outcomes rarely seen in the delicate field of spine surgery.
Dr Cyr's devotion to excellent patient care is available to patients in both the Houston and San Antonio community.
Schedule An Appointment