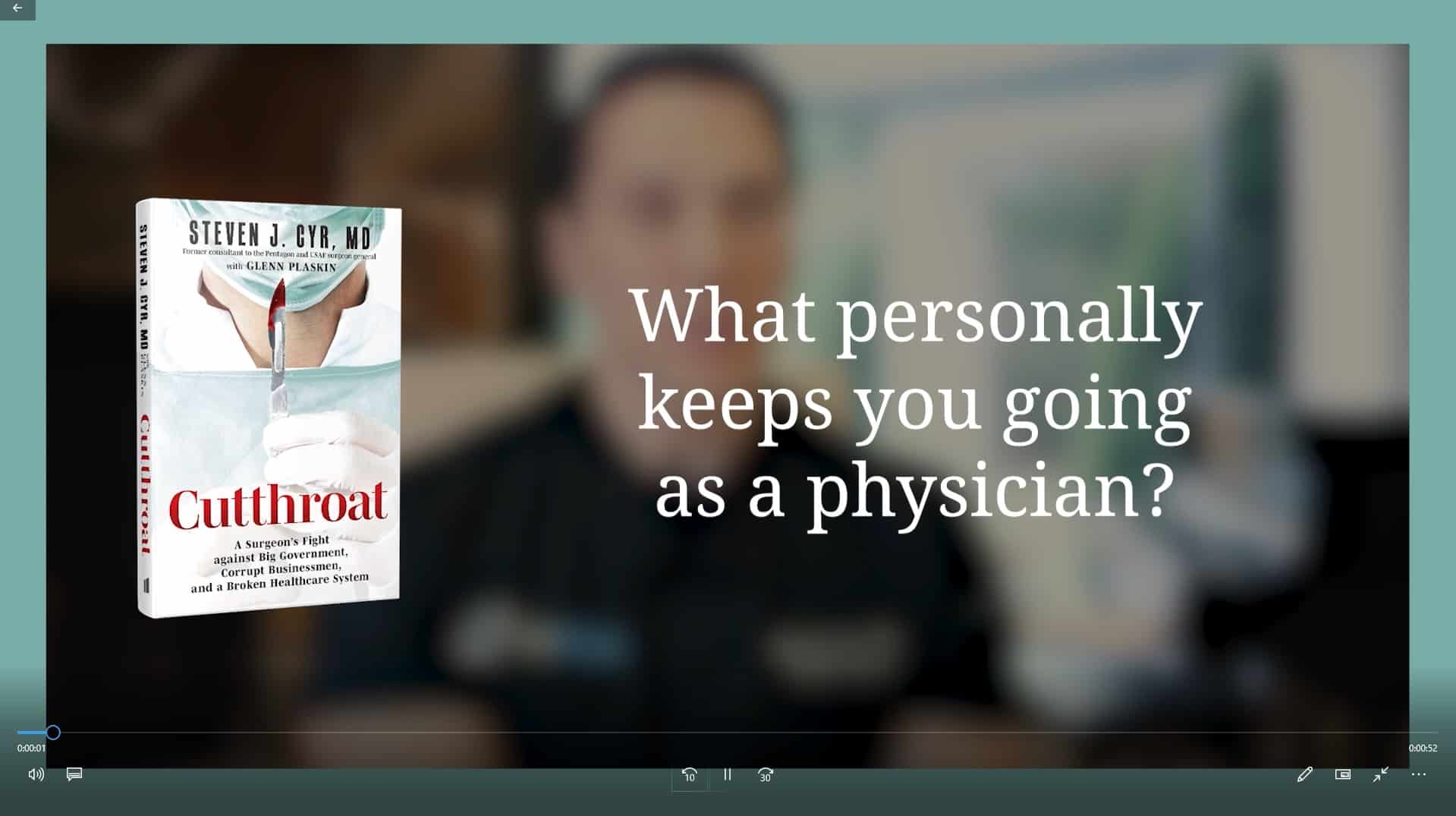 I think God made to be a me a physician. Since the age of 4, I have wanted to be a doctor. Through it all, through the struggles, long hours, and tribulations, I am still a doctor because I want to take care of people.
The reason I am still a physician today is that I am a servant-minded person and I take great reward in seeing my patients get better. To see my patients get their livelihoods back is the greatest reward to me.
I am not just able to touch my patients' lives, I am able to touch the lives of their whole families. That is why I do what I do. It is what drives me every day.
I talk about my career in the Air Force, the Pentagon and private practice in my new book, Cutthroat. Order Cutthroat here and gain access to download the first chapter for free: www.cutthroatbook.com