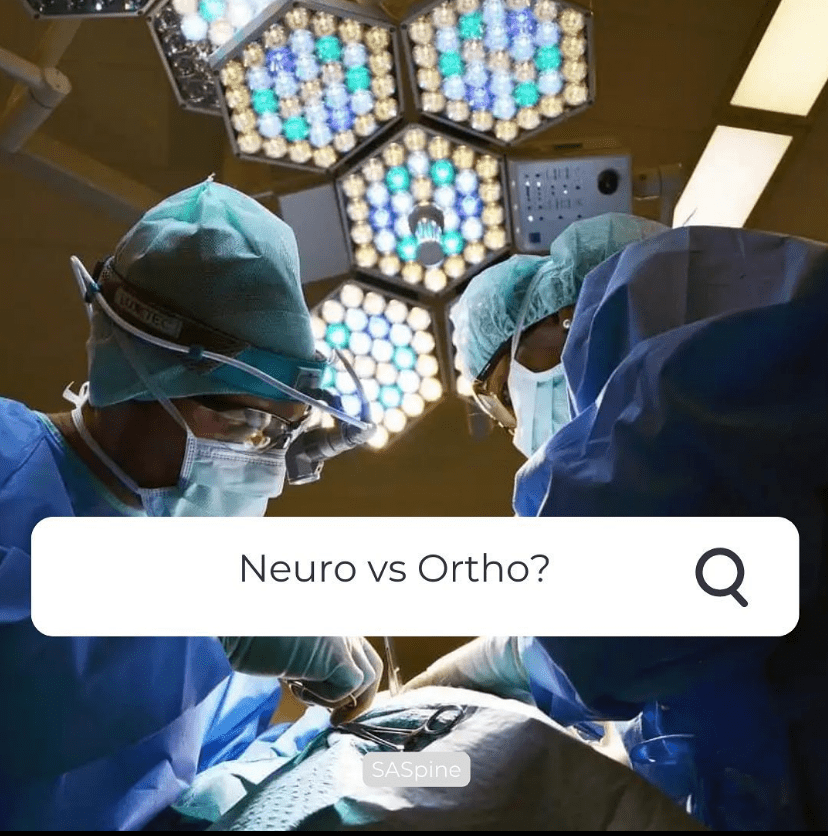 Q&A: Dr. Cyr, do Neurosurgeons have more schooling on spine surgeries than Orthopeadic surgeons? ~Donna D.
Orthopaedic surgeons without a spine fellowship have the same training in spine surgery as Neurosurgeons. Both do a few spine rotations, generally lasting 3 months at a time during their residencies. Neither finish training as experts in spine surgery. A fellowship is performed after residency to give a surgeon expertise in a subspecialty, like spine, or hand, or endovascular, etc. True spine experts have a fellowship in spine.
Complex spine surgeries such as revisions and scoliosis/deformity surgery are best handled by Orthopaedic surgeons who are experts in both spinal fixations of bone and bony healing. They are biomechanical engineers of the body. Spine surgery fixation was introduced by Orthopaedic surgeons. Most issues involving the spine are not issues from the nerves, but issues from abnormal bones and joints of the spine leading to instability and nerve compression from the outside in. Proper stabilization of the bone and an understanding of bony healing is the key to successful fusions.
Some fellowships, like the Mayo Clinic fellowship I performed, are combined Neuro/Ortho surgery of the spine. But there are good surgeons from both fields. The title alone isn't enough. Researching each surgeon's background and outcomes is the key. #SASpine