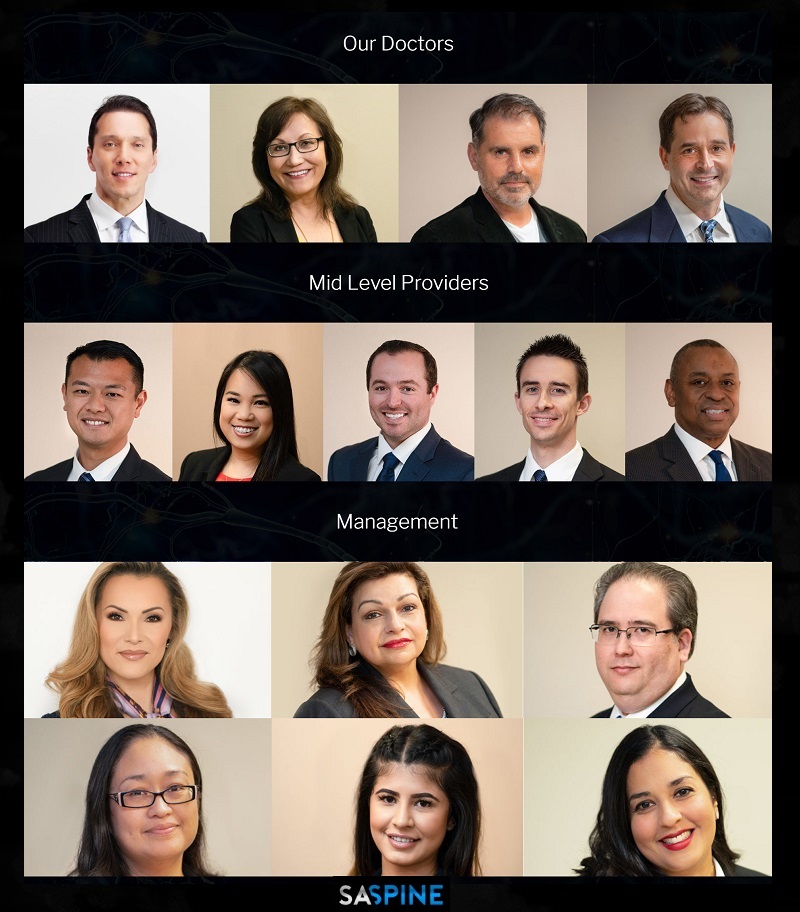 #SASpine's expert San Antonio team consists of specialists in: spine surgery, neurology, pain management, board-certified physician assistants, a licensed physical therapist, an orthopaedics physician's assistant, and other professionals who work together to provide exactly the care each patient needs.
Having all this expertise in a single place, focused on you, means that you're not just getting one opinion – your care is discussed among the team, your test results are available quickly, appointments are scheduled in coordination, and the most highly specialized experts in the world are all working together for you.
What might take months to accomplish elsewhere can typically be done in a matter of days at SASpine.