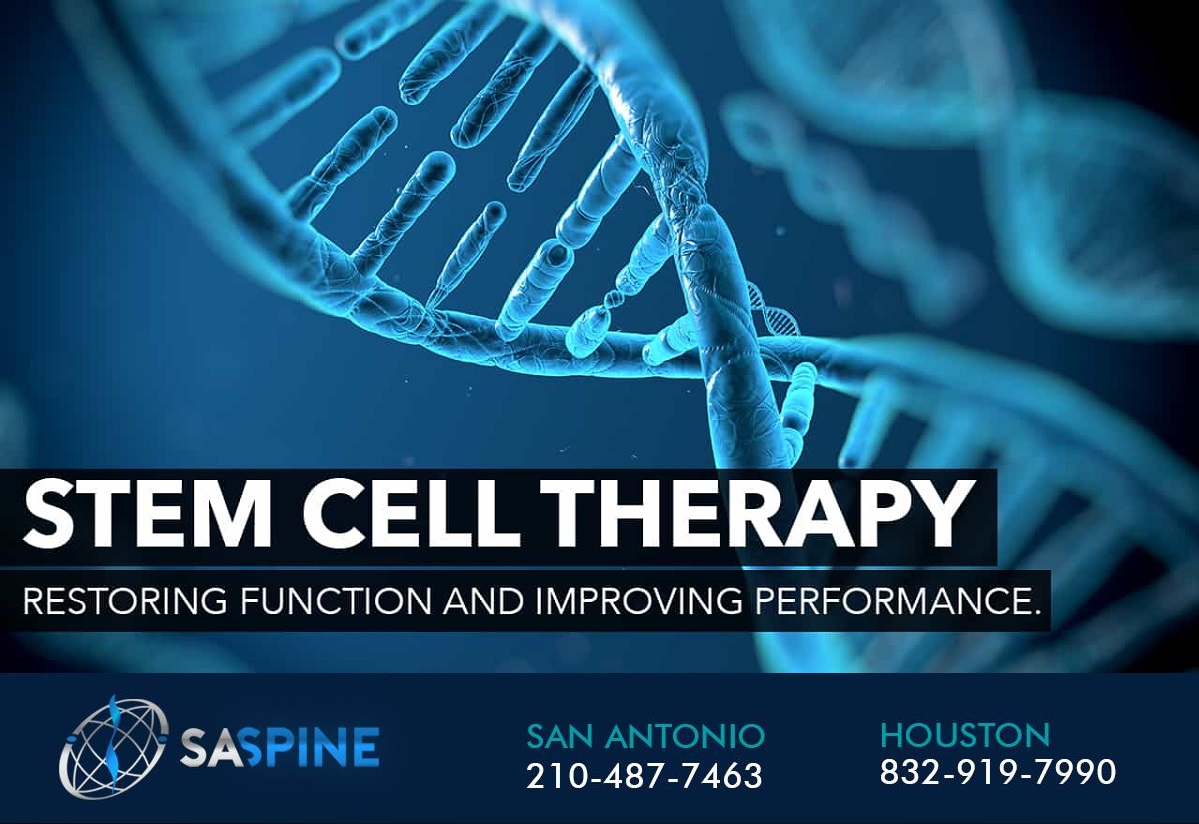 Our patients asked, we listened! SASpine is now offering stem cell therapy!
"I have patients previously unable to jog or run return to normal function and athletic ability after injections of growth factors and stem cell products into the knee joints, hip joints, and shoulder joints. This includes high-level athletes, professional dancers, and the average weekend warrior." ~Dr Cyr
Give us a call today to learn more.