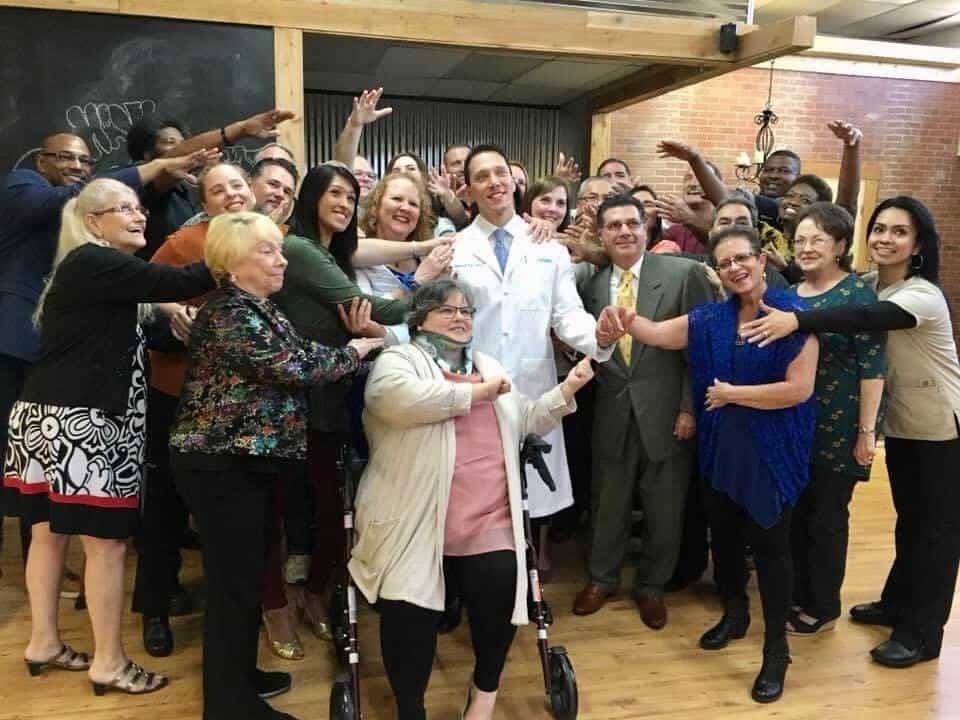 #Throwback to a 2017 MD Monthly photoshoot with a few of my amazing patients.
This picture shows them blessing me which is what they do every day. This is a heavy job. It's not easy to carry the burden of someone's health and life in your hands. I've been through a lot in this profession and often feel like I'm on an island but my patients are a constant reminder of why I do this, why I sacrificed so many years to learn how to help others.
Some of these patients had a minimally invasive discectomy, others had a T2-pelvis fusion for scoliosis. Some were in motorcycle accidents, car wrecks, or suffered from arthritis of their spines. Some had multiple failed surgeries before coming to me. Some had surgery 14 years ago, others 2 weeks ago (you can probably guess who😊). Many are husband and wife patients, or father and daughter- a true testament to their trust. What a blessing (and a little pressure) to entrust me with their loved ones. There are nurses, doctors, military patients, electricians, and every profession, every walk of life in this group. There's even a friend who I went to middle school in the Philippines with, in this crowd.
I'm truly amazed at the love they show me and so humbled by their compliments. My heart is full when I look at this picture of all those beautiful, smiling faces. Thank you for trusting me. Thank you God for giving me a job that gives me such reward and the blessings of healed and happy patients. We have big things happening. More to come… ~Dr Cyr #SASpine